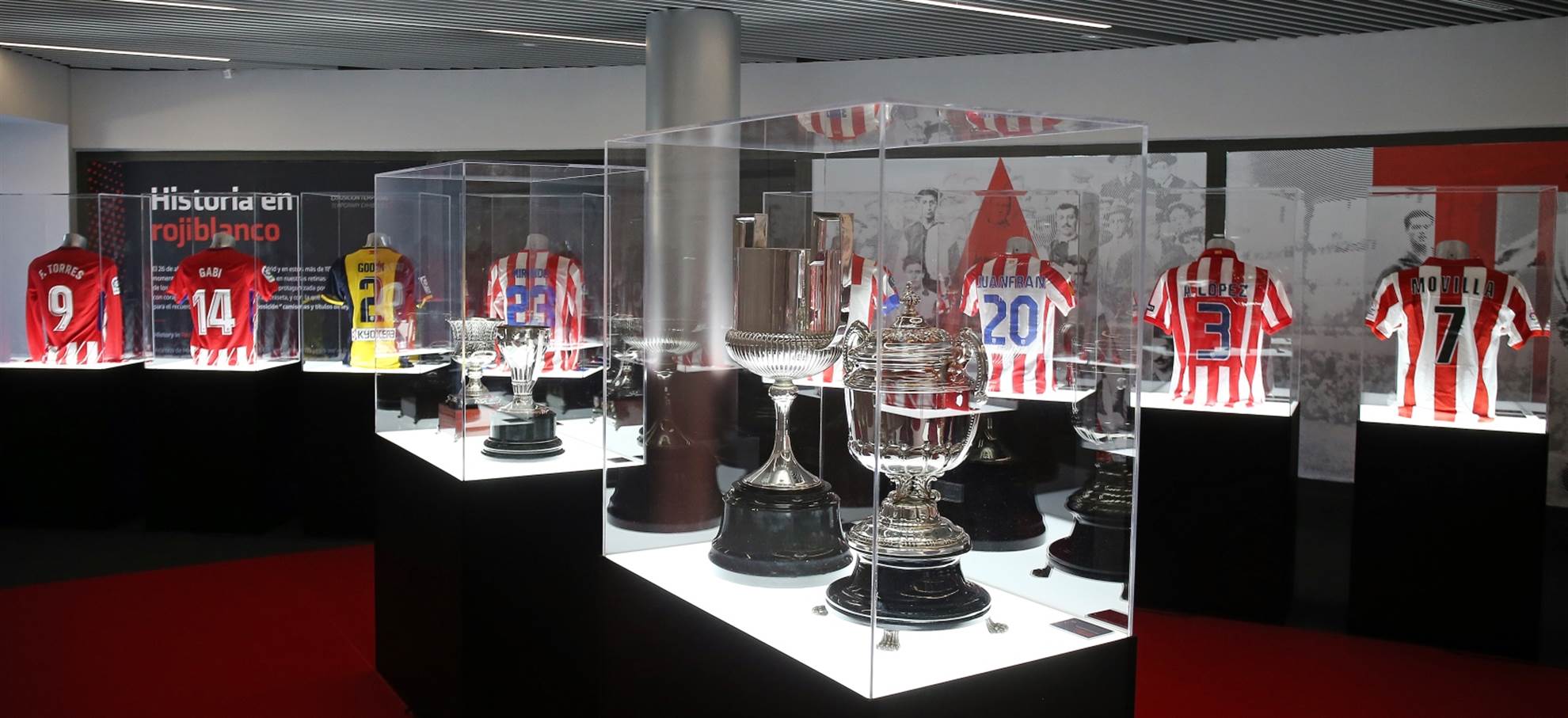 Atletico de Madrid - Guided Tour
To product
A great football experience in Madrid for the true soccer fan!
Discover the marvelous history of this great stadium and football club, Atlético de Madrid. The guides are knowledgeable and enthusiastic about the club. It's their passion that makes this tour a truly memorable experience!
The tour lasts approximately 45 minutes and includes:
- View of the stadium
- Pitch-side and Managers Dugout
- The Press Room
- The Club Atlético de Madrid Home Dressing Room
- Walk through the Players Tunnel
- VIP Stand
- VIP Box
- Museum
EXCLUSIONS:
• Lunch, beverages or other services not specified above.
• Transportation
Opening Hours:
Monday - Sunday: 11:00 - 19:00, Match Days from 11 to the match
24 and 31 December & 5 January: 11:00 -14:00
From 4 July to 11 September: 11:00 AM, 12:00 AM, 1:00 PM, 4:30 PM, 5:30 PM & 6:30 PM
Museum
Daily: 11am - 7pm
From 4 July to 11 September: Monday - Sunday: 10:00 - 19:30
Closed:
25th of December, 1st & 6th of January and Match Days
Location:
Vicente Calderón Stadium next to the Gate 23 through the Official Restaurant ''1903 Sport Arena'' in front of Paseo de los Melancólicos, 67, Madrid
Metro:
Pirámides